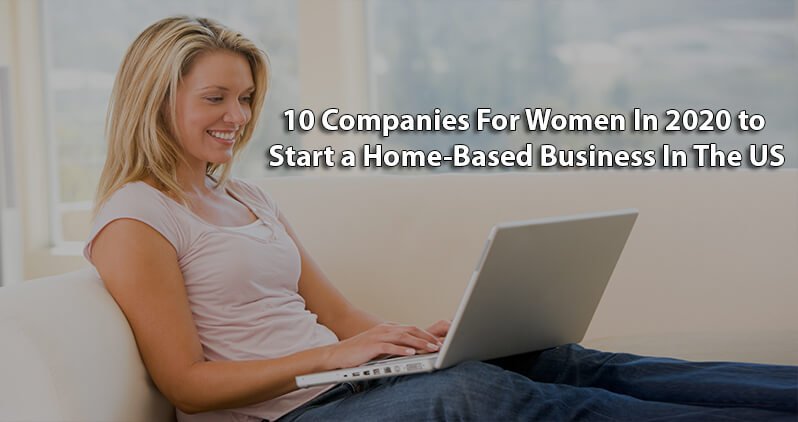 The perception of the good life comes with financial independence and stability at home.
Noticeably, women often find it challenging to maintain a healthy personal life alongside a demanding profession.
Some companies are structured to enable women to start their homegrown business.
Hence, they don't need to find a new job closer to home, as they will be working from home!
With a small investment and social connections, these companies allow women to work independently, under legal bindings, and considerable compensations.
The marketing promotes the brand image, and the representative and the company share the profits.
Here are the top 10 companies in 2020 for women to start a home-based business in the US –
Founded: 1959
Starting kit: Home, beauty, and health care products
Starting cost: $120-$400 (depending on the size of starter kit)
Company net worth: $8,800,000,000
Founded: 1886 (oldest Multilayer Marketing Company)
Starting Kit: Bestselling cosmetics along with Avon books
Starting cost: $30
Company net worth: $5,500,000,000
Founded: 1980
Starting kit: Nutrition and weight control products
Starting cost: $94 or $128, depending on the size of kit (tax and shipping cost exclusive)
Company net worth: $4,900,000,000
Founded: 1959
Starting kit: Cosmetics, skincare products, and dietary supplements
Starting cost: $250 (no extra joining fee required)
Company net worth: $2,600,000,000
Founded: 1948
Starting kit: Household and kitchen products
Starting cost: $70-$125 (depending on starter kit)
Company net worth: $2,067,000,000
Founded: 1984
Starting kit: Personal care products and dietary supplements
Starting cost: $35 (start-up fee) + $20 (membership fee) + Individual items rates
Company net worth: $2,680,000,000
Founded: 1967
Starting kit: Body, skincare, and wellness products along with presentation materials
Starting cost: $25 (for digital starting kit)
Company net worth: $1,400,000,000
Founded: 1963
Starting kit: Cosmetics and Personal Care products
Starting cost: $30 (digital kit), $100 (full kit)
Company net worth: $3,000,000,000
Founded: 1956
Starting kit: Nutritional Supplements
Starting cost: $118
Company net worth: $260,000,000
Founded: 1949
Starting kit: Cutlery and kitchen accessories
Starting cost: $200-$400 (depending on starter kit)
Company net worth: $200,000,000